Knight Theatre Seating Chart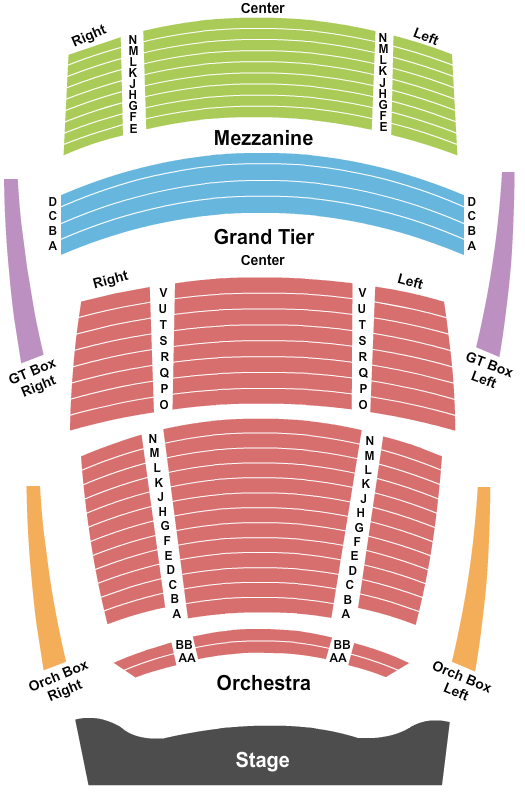 Knight Theatre seats 1,191 audience members within its orchestra, grand tier, and mezzanine levels. Wheelchair seating is provided, though it is recommended that you contact the box office at 704-372-1000 if you have any questions about special accommodations or needs. If you have any questions about the seating or would like to see a visual representation of the available seats, please visit the Knight Theatre information page.
NOTE: Seating configuration may be subject to change depending on the type of event. Please check the seating map displayed for the event when selecting your tickets.
Secure your desired seats today by purchasing your tickets now. Visit the Knight Theatre schedule to view all upcoming events.
To view our ticket & refund policy please visit the ticket information page.